Welcome to The Spinal Surgery Clinic - Spinal Surgeon Southampton & Basingstoke
Looking for an experienced Spinal Surgeon Southampton & Basingstoke? Learn how our Spinal Neurosurgeons can help.
Did you know, as many as 80% of us have suffered from back or neck pain at some point in our lives? Causes for pain vary from simple strains which ease with rest and painkillers but sometimes there is another underlying cause which may need further investigation.
Spinal Neurosurgeons use a more detailed technique involving microscopes and deal more specifically with the nerves within the spine.
We understand how debilitating back and neck pain can be and it is very important that you choose the right specialist to take care of you. We hope you find this website useful in making your decision.
---
About Us
We offer our treatments in the following locations:
Southampton
Basingstoke
Hampshire
Mr Ali Nader-Sepahi is a Consultant Spinal Neurosurgeon in Southampton & Basingstoke with specialist interests in treatment of spinal cord tumours, spinal tumours, Chiari malformations and syringomyelia. He has expertise in microsurgical techniques and routinely performs decompression operations, fusions or disc replacements. Mr Nader Sepahi currently holds an NHS post at the Wessex Neurological Centre in Southampton. Mr Nader Sepahi is a member of the Society of British Neurological Surgeons, The Royal College of Surgeons of England and the British Association of Neurological Surgeons.
Mr Nader-Sepahi consults at the Wessex Neurological Centre on an NHS basis and privately at the Candover Clinic Basingstoke and Spire Hospital Southampton.
Spire Healthcare
NHS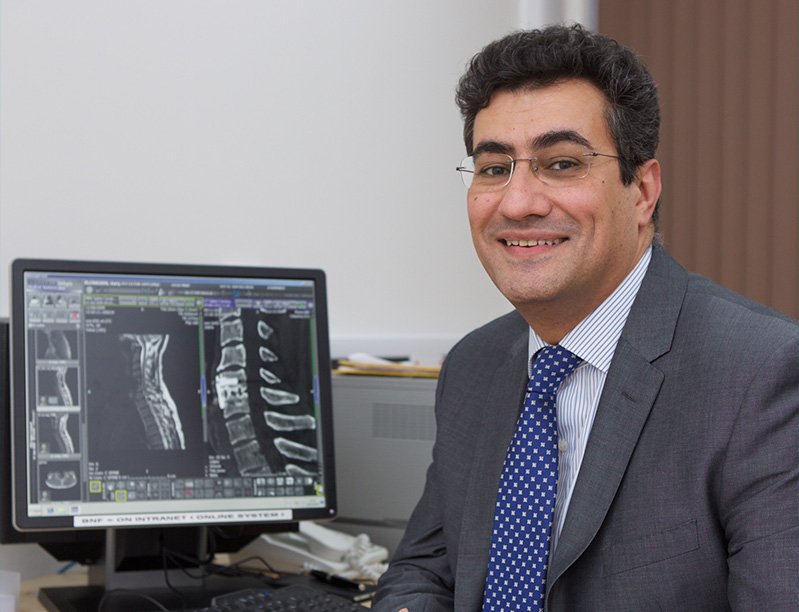 Client testimonials
Mr Sepahi was professional and listened to my concerns and gave all treatment options to me to consider.
20th March 2023
Fely very well listened to and well advised , with various options.
18th March 2023
He is an amazing man, and he went through the diagnosis brilliantly, cannot speak highly enough.
17th February 2023
I am delighted with Mr Sepahi . He was professional , listened to me, was a gentleman and made me pain free!
7th February 2023
I have nothing but praise for Mr Nader-Sepahi. He was thorough in explaining everything and asked if we had any questions and had the time for us.
1st February 2023
The doctor was very friendly, with lots of probing questions about my condition with genuine intent to establish a right diagnosis.
15th January 2023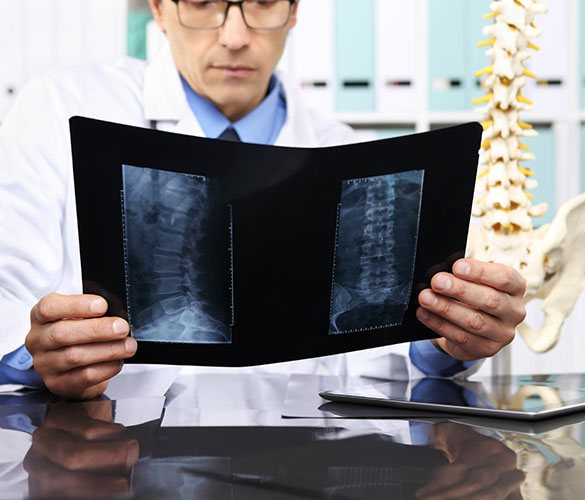 Neurosurgery is more than brain surgery. We at the Spinal Surgery Clinic specialise in management and treatment of spinal pathologies and injuries including:
Back pain and sciatica
Radiculopathy (pinched nerves resulting in weakness in limbs or hands)
Myelopathy (compression of the spinal cord)
Neck pain and brachialgia
All tumours of the spine, spinal cord tumours and nerve sheath tumours (Neurofibromas and schwannomas)
Syringomyelia and Chiari malformation
Need a spinal Surgeon in Southampton, Basingstoke, Hampshire or nearby? Contact us today to book your initial consultation with our Spinal Neurosurgeon Mr Ali Nader-Sepahi.
Contact Us Today

to book your initial consultation with our expert Mr Ali Nader-Sepahi.